Begin your journey to financial independence with a low-fee, high-quality 403(b) plan
Firstmark Credit Union has partnered with Trusted Capital Group to offer a one of a kind 403(b) account. With a Firstmark 403(b) Savings Plan, meeting your retirement goals is simple and straightforward. No commissions. No extra fees.
Open a new 403(b) Account
Need help?
Contact the Advisor Hotline at 512-600-5204.
Save with confidence with Firstmark Retirement powered by FinPath 403(b)
403(b) plans are tax-advantaged retirement plans available exclusively to public school employees and tax-exempt organizations. These plans are similar to a traditional 401(k) plan you are probably familiar with but have special benefits for qualifying participants like you.
Flexible contributions. You can start, stop, increase, or decrease contributions at any time
Tax benefits. Plans allow you to lower your taxes and grow tax-deferred investments
Portfolios flexibility. Choose from our risk-based portfolios or select your own investments
Quality investments. We work as a team to bring you strategic investment portfolios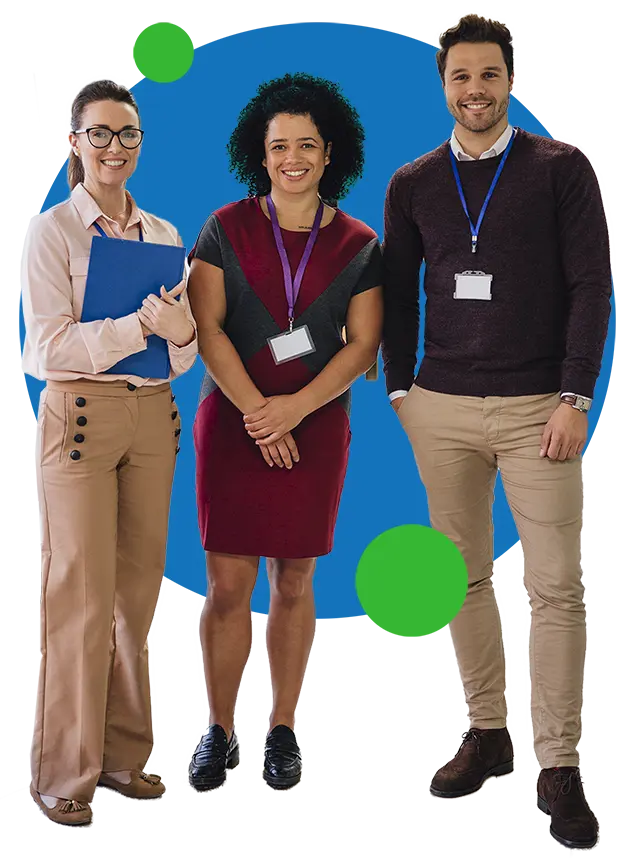 Fiduciary Protection
Investment professionals work diligently on your behalf to monitor plan investments.
Transparent, Low Fees
Part of our committment to full transparency means clearly stating our low plan fees.
Flexible Contributions
Start, stop, increase, or decrease contributions at any time in just a few clicks.
Tax Benefits
Plans allow you to lower your current taxes and grow tax-deferred investments.

Enrolling in a 403(b) savings plan can help bring you financial stability and security when the day you are ready to retire comes around. Remember that the earlier you begin to contribute funds, the more you will have at your disposal down the road.
Choose your employer to get started:
Don't see your employer on this list?
Click here
to let us know.


900 S Capital of Texas Hwy, Ste 350, Austin, TX 78746
Investment advisory services offered through TCG Advisors, an SEC registered investment advisor.
This website is not authorized for use as an offer of sale or a solicitation of an offer to purchase investments. This website is for informational purposes only and does not constitute an offer to sell, a solicitation to buy, or a recommendation for any security, or as an offer to provide advisory or other services in any jurisdiction in which such offer, solicitation, purchase or sale would be unlawful under the securities laws of such jurisdiction.
Past performance may not be indicative of any future results. No current or prospective client should assume that the future performance of any investment or investment strategy referenced directly or indirectly in this brochure will perform in the same manner in the future. Different types of investments and investment strategies involve varying degrees of risk—all investing involves risk—and may experience positive or negative growth. Nothing in this brochure should be construed as guaranteeing any investment performance.
This website may contain forward-looking statements and projections that are based on our current beliefs and assumptions on information currently available that we believe to be reasonable; however, such forward-looking statements are necessarily based upon speculation, expectations, estimates and assumptions that are inherently unreliable and subject to significant business, economic and competitive uncertainties, risks and contingencies.
The information contained on this website is meant for general informational and educational purposes only and is not intended or designed to be specific tax, legal, financial or accounting advice; please consult with a qualified professional regarding your particular situation.
Securities and insurance investment products are offered through TCG Adviors, member FINRA/SIPC, in association with Firstmark Credit Union. The investment products are NOT FEDERALLY INSURED, NOT OBLIGATIONS OF, AND NOT GUARANTEED BY THE FIRSTMARK CU OR ANY AFFILIATED ENTITY, AND SUBJECT TO NORMAL INVESTMENT RISKS, INCLUDING THE POSSIBLE LOSS OF PRINCIPAL.
Copyright © 2022 – TCG, a HUB International company